Before you decide to purchase an ice making machines, you should consider whether your local temperature suitable for the ice machine work or not. Too high or too low will lead to the ice machines unworkable. As to this point, before you plan to install the ice making machines, you should test the local temperature in order to avoid any mistake.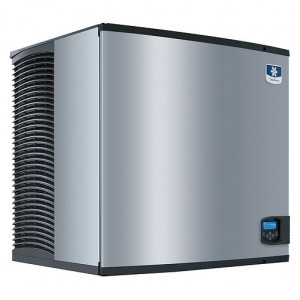 Actually speaking, there are three types of temperature, namely: the input water temperature, the evaporating temperature and the condensation temperature. While do you know how much the ice making machine temperature should reach? Usually, the input water temperature should reach 24 degree, the evaporating temperature should reach -20 degree and the condensation temperature should reach 40 degree. Each kind of temperature should reach this kind of standard. Otherwise, it will cause great loss for the ice machines. Meanwhile, ice production will be changed with input water temperature and ambient temperature.
So from the above information, we can get the conclusion that every small factor we should take into consideration so that the ice making machines will fully reach its maximum working efficiency.